Remember those little pink rubber eraser babies from about 6 weeks ago? Well look at those beauties now.
They grew up to be 1 marbled blue pied male, 1 exquisite turquoise, marbled, pied female, 1 turquoise male & 1 turquoise female. All of the babies look to be of the Lucida subspecies so their coloring is incredibly vibrant.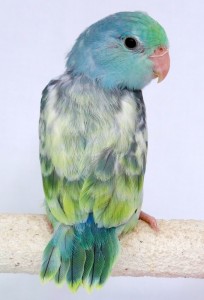 I haven't really seen pieds like this before, but they have a scalloped, edged marking on the wings and a marbled coloring on their chests.
This is a female. She was baby #4 of the clutch, and the youngest. She is a gorgeous rainbow of colors. I just love her. I am calling her a Turquoise Marbled, Lucida Pied.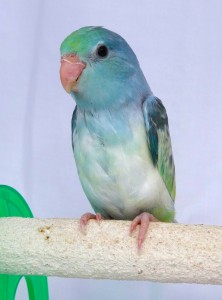 Here is another look at this remarkable little female baby parrotlet. The camera really cannot capture the soft pallete of colors on her chest. There is pale yellow and pale minty green and pale blue mixed in with a lot of white.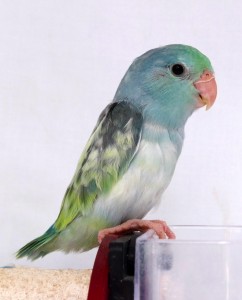 This little baby female parrotlet also has tiny white feathers above each eye which gives her the look of eyebrows. She is very shy.