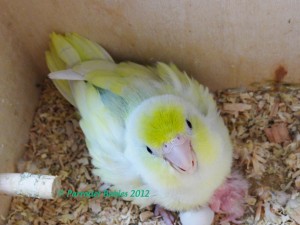 My Dilute Blue (Amercian White) Lucida Turquoise female parrotlet Misty has a new baby chick. She is such a proud mommy. She had 4 eggs, but only 3 were fertile and she kept getting off of her eggs. Amazingly, she managed to hatch this 1 cute chick. Can you see the fuzzy little pink baby? She is a good mommy to the little chick.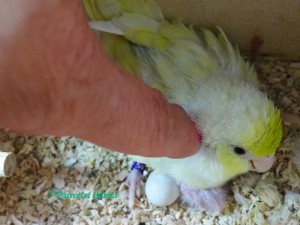 People always wonder if their pets will stay tame if they breed. Misty certainly has. She loves my attention (one of the reasons she keeps getting off of her eggs). "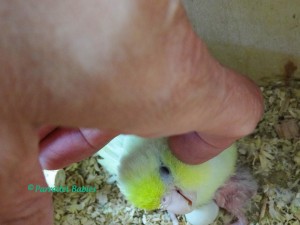 As you can see, she loves when I scratch her neck. She just melts. So sweet.